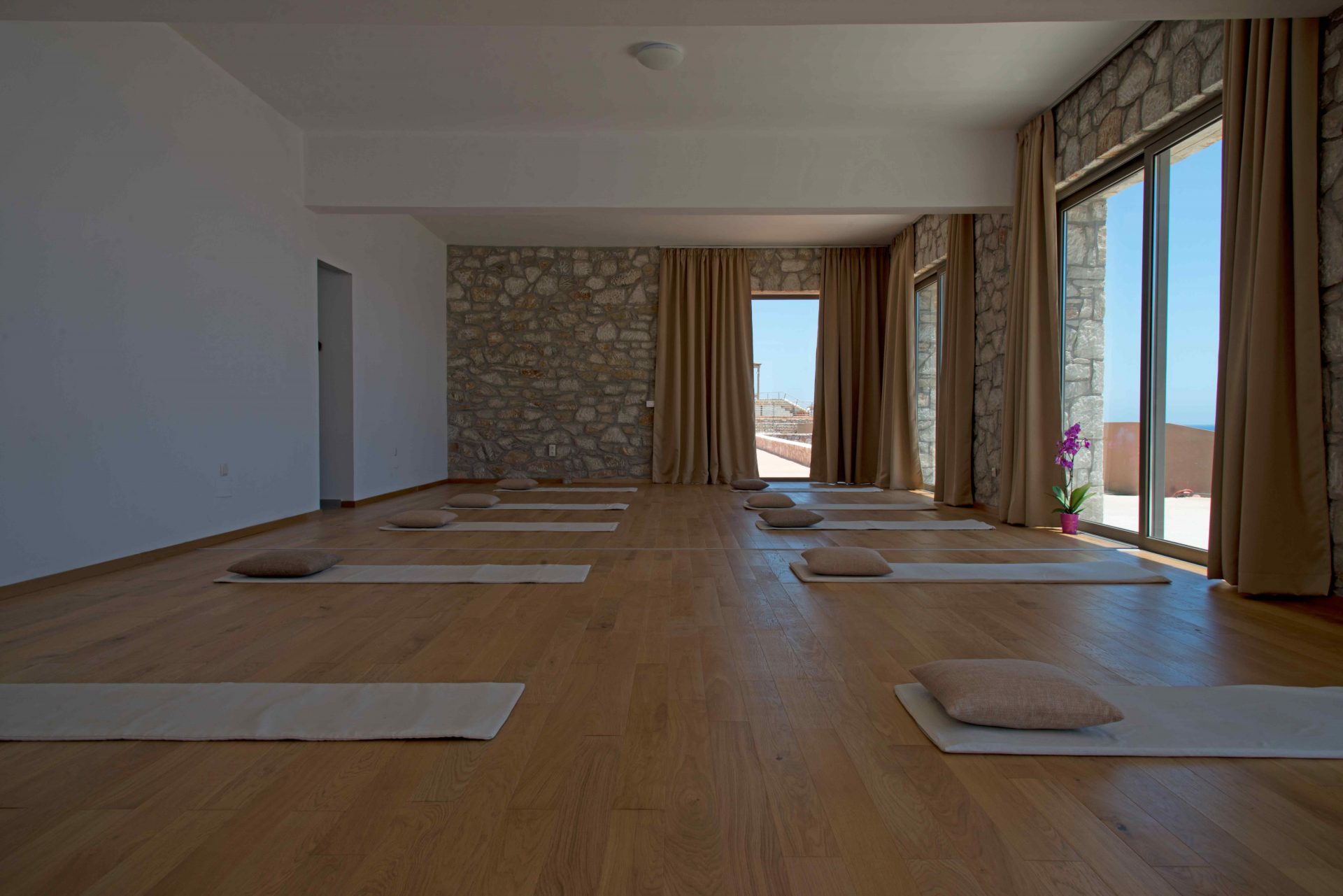 Welcome to Levinthos retreat center. Located in a peaceful area known as a strong energy spot in Southern Crete Levinthos retreat center is the ideal place to visit offering inspiring surroundings of wild beauty as well as astonishing view of the Libyan Sea. Every year we welcome yoga groups from all over the world as well as individual travellers and we host retreats, teachers trainings, group seminars and various workshops.
Levinthos retreat center consists of four eco-friendly fully-equipped apartments which are carved into earth, bearing the lowest possible environmental footprint and maximize the authentic relationship between the guest-user and the landscape. In addition there are four first floor studios which offer breathtaking view over the Libyan sea. The minimal design, the simplicity and our high-quality services are created to offer you comfort, relaxation and rejuvenation into a peaceful calm environment of great natural beauty.
Situated in a truly idyllic location with a spacious terrace and spectacular sea view, Levinthos restaurant offers a calm and relaxing environment where you can enjoy all your meals. The day starts with a full breakfast consisted mainly by homemade marmalades, delicious omelets, fresh fruits, salads, nuts in combination with flavor coffee, fresh juices, milk, tea and herbal beverages. All our dishes are prepared with local pure ingredients provided by the Cretan soil such as virgin olive oil of our own family production and fresh fruits and vegetables from our local garden.